FastHelp Related Solutions


This displays Talk Scripts required for contact center responses in the FastSeries CRM system. This improves contact center productivity by standardizing the quality of responses and streamlining responses by ensuring that questions are not omitted when responding to inquiries, and slimming down manuals and new employee training.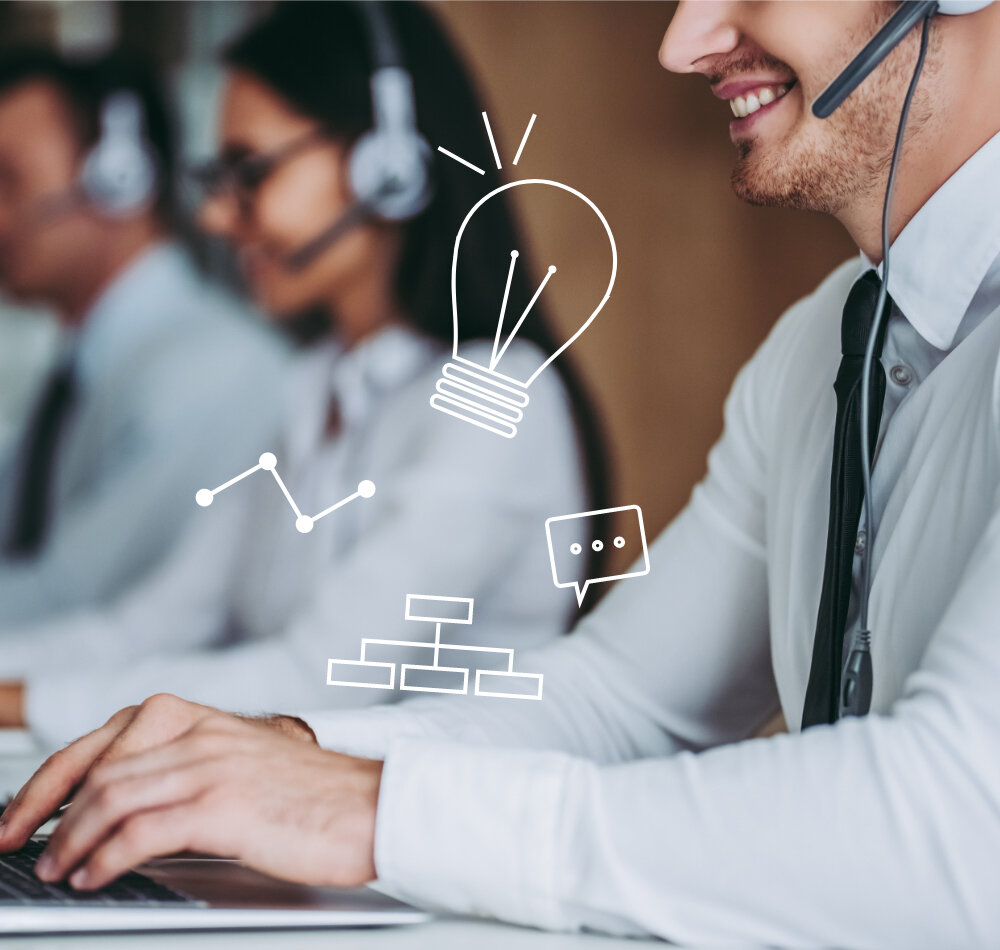 Features of Digital Talk Scripts
From the page to a digital solution

Displaying and managing talk scripts in FastHelp, rather than the conventional paper-based approach, has made it easier to prepare and update talk scripts, reducing the time required to prepare scripts and printing costs.
Used in conjunction with the FastHelp CRM system

Using talk scripts together with a CRM system makes it possible to respond to inquiries while referencing customer information, knowledge items and other related information, register talk script histories using inquiry responses, and reduce the AHT (average handling time) it takes to respond to inquiries.
Achieving the pinnacle in operator usability

An intuitive user interface provides advanced operability refinements that simplify the process of responding to inquiries and registering response histories, greatly alleviating the workload of operators.
Use for human resource development

Digital talk scripts can be used for new employee training and human resource development, with the reduced burden and stress from complex tasks this brings helps retain operators.
Advantages
With the increased shift to remote working, we are entering an age where everything is done digitally.
Developing digital talk scripts from frequently used responses to inquiries at contact centers provides various benefits.

Contact centers

Enhance productivity

Compared to conventional paper-based talk scripts, digital talk scripts greatly enhance the productivity of the entire contact center by enabling operators to provide high quality responses to inquiries, regardless of knowledge or experience, by making answers easy to find, relevant information easy to cross reference, while also facilitating post processing.
Customer

Customer satisfaction improvements

Improve satisfaction levels by smoothly finding answers sought, and providing a composed, courteous response to inquiries.
Management personnel

Retain staff and cut costs

Using digital talk scripts to aid human resource development helps retain staff. Overall customer service quality improvements and enterprise loyalty improvements are possible by reducing the time and cost spent on personnel and printing, and using this to invest in other areas.
Main features
Intuitive and easy to understand!
A tree-type chart view
Talk scripts are presented in a tree-type chart view so that talk scripts prepared are both legible and easy to understand.
Register response histories while responding to inquiries!

Operators can register customer responses to operator questions to the system as they appear, cutting down on post processing time.
Analyze interview results!
Talk log records
Talk transitions, and interview results from referencing talk scripts when responding to inquiries, can be kept as a talk log. Talk logs can be viewed in list format, and output and downloaded.

Please direct all inquiries on pricing and implementation,
and requests to send documentation to the following.