FastHelp Related Solutions


The addition of SNS (LINE, Facebook) to your contact center response channels helps your company provide an omni-channel level of customer support. The advantage of this is the ability to manage inquiry channels in an efficient manner, as well as providing a practical, easy-to-use means of gathering customer feedback.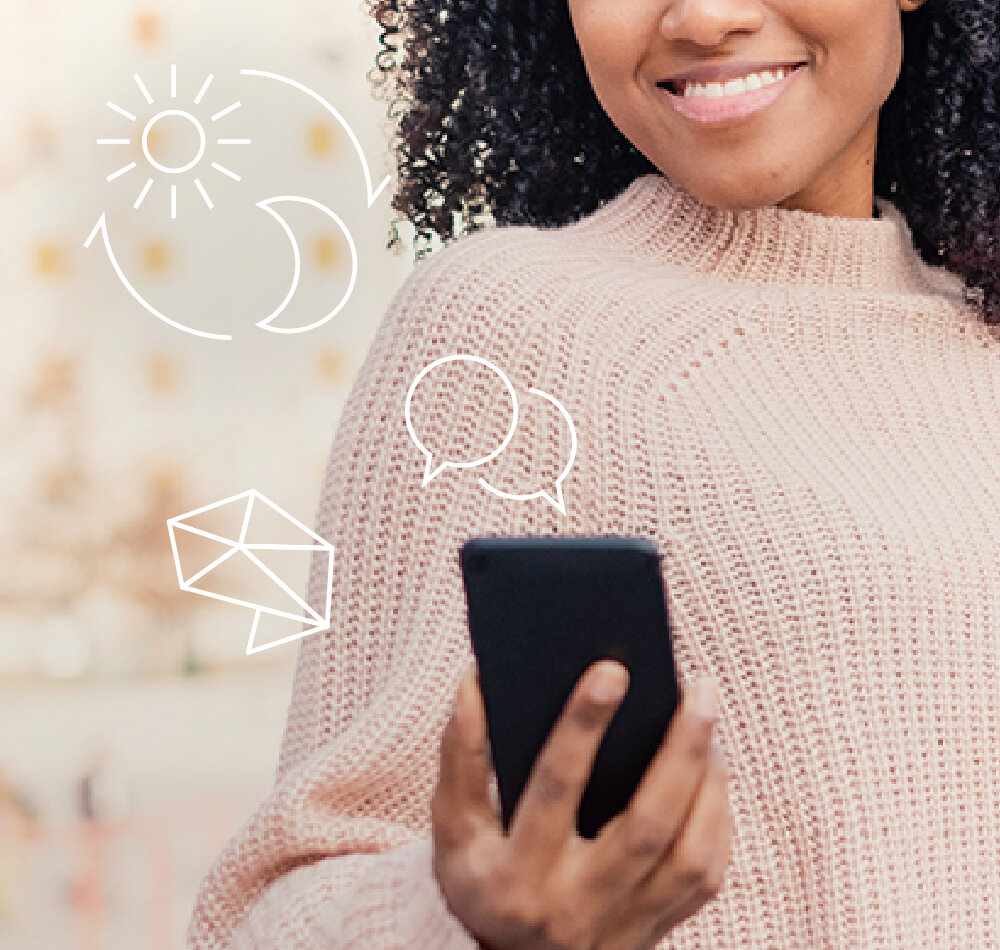 Features of SNS Support
Incorporating LINE and Facebook as a customer service channel

Response histories using LINE, Facebook and other SNS services are integrated and managed in FastHelp in the same manner as inquiries by phone, email and other channels, establishing an efficient means for collecting "customer feedback." Responses to inquiries can be made in person via an operator, or automatically by linking to an artificial intelligence (AI) system.
Achieving the pinnacle in operator usability

With an intuitive user interface that provides advanced operability refinements, operators can smoothly respond to inquiries from SNS channels. Operators can easily respond to inquiries and register response histories in the same way as responses by phone, email, web chat and other channels.
Advanced omni-channel support

We continue to develop and provide further contact channels to further promote omni-channel customer service solutions.
Advantages
Points of contact between companies and consumers continue
to diversify with the spread of PCs, smartphones and SNS services.
In addition to responding to inquiries by phone,
a contact center must provide avenues for digital communication
via non-voice channels (email, chat, SNS, etc.).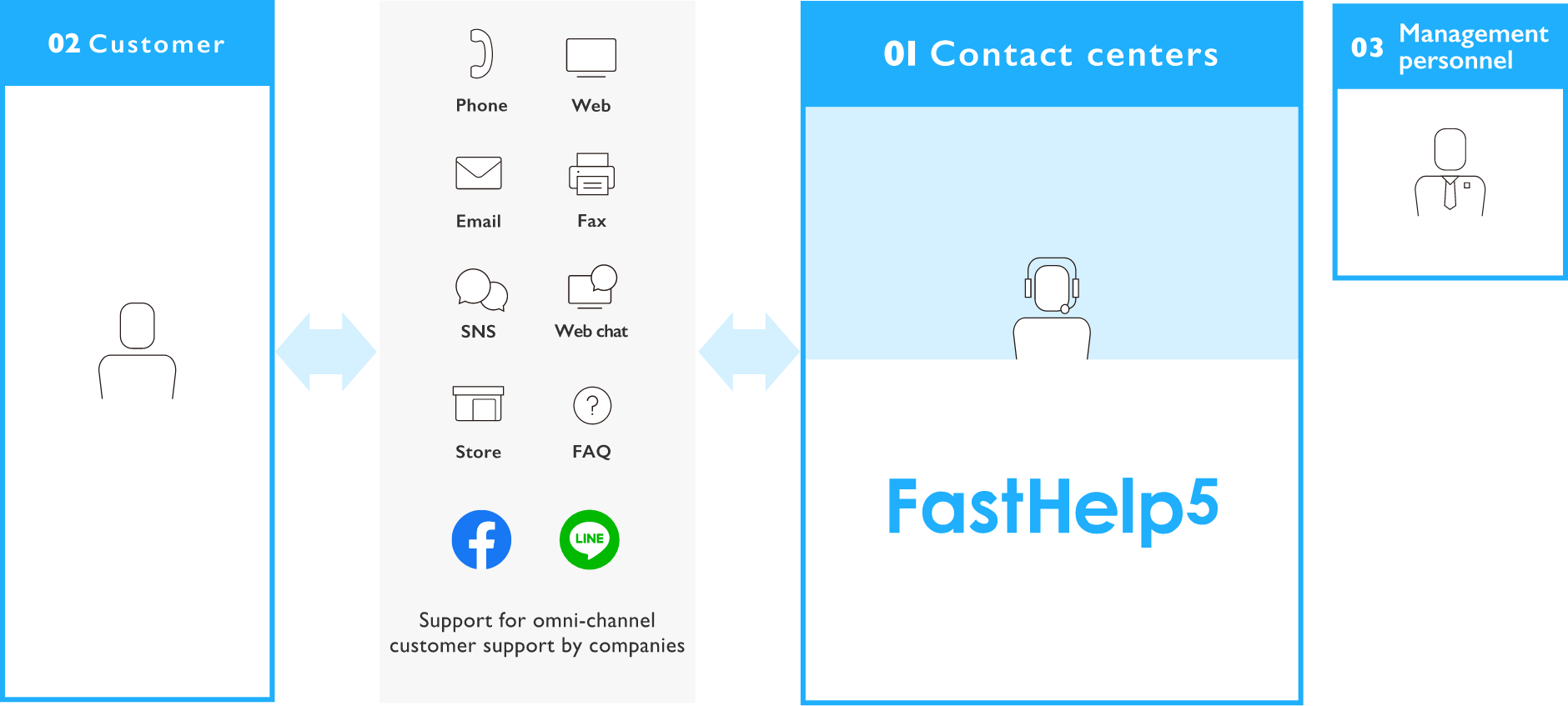 Contact centers

Enhance productivity

Responding to inquiries in a chat window rather than over the phone greatly streamlines inquiry responses. Further, prompting to customers to resolve issues on their own through auto replies based on information found in FAQs helps reduce the number of inquiries.
Customer

Customer satisfaction improvements

The ability for customers - who cannot find the answer to their inquiry in a FAQ, yet are reluctant to submit an inquiry over the phone or by email - to easily open up a line of inquiry improves customer satisfaction provided that the responses given are consistent, regardless of the channel of inquiry.
Management personnel

Customer loyalty improvements

The integrated management of contact histories for store inquiries, and inquiries by phone, email, web chat and SNS, etc. makes it possible to provide accurate information to each and every customer. Customer service quality improvements also help bolster customer loyalty.
Main features
LINE link

Providing customer service using LINE chat and LINE call functions.
Facebook link

This provides support for inquiries sent by Facebook messaging and posts.
Smooth customer inquiry response!
User interface
We have striven to provide the optimal user experience for operators, combining a layout that does not interrupt an operator's work (thought) flow with a practical set of features.
Improved visualization support!
Report function
You can use FastHelp's report function to get a view of statistical data regarding the content of inquiries from each channel, and items of inquiry. Use this to visualize KPIs, etc.

Please direct all inquiries on pricing and implementation,
and requests to send documentation to the following.