Available FastSeries formats
FastSeries is available in the form of an on-premises software package or as a cloud service, depending on user preferences
On-Premises Type
This allows you to purchase a FastSeries license to use and manage the software on self-prepared hardware.
This is recommended for enterprises looking to take the time to customize FastSeries to their security policy,
and operating requirements and environment.
In-house support for security measures

All hardware is self-owned, and SLAs are implemented in line with in-house company standards.

Free customization

Freely customize the software to your operating requirements. We will come up with the optimal solution to your operating and administration environment.

Keep long-term total costs in check

Bulk purchasing software licenses for long-term use is ideally suited to companies looking to curtail total costs rather than cut down on initial costs.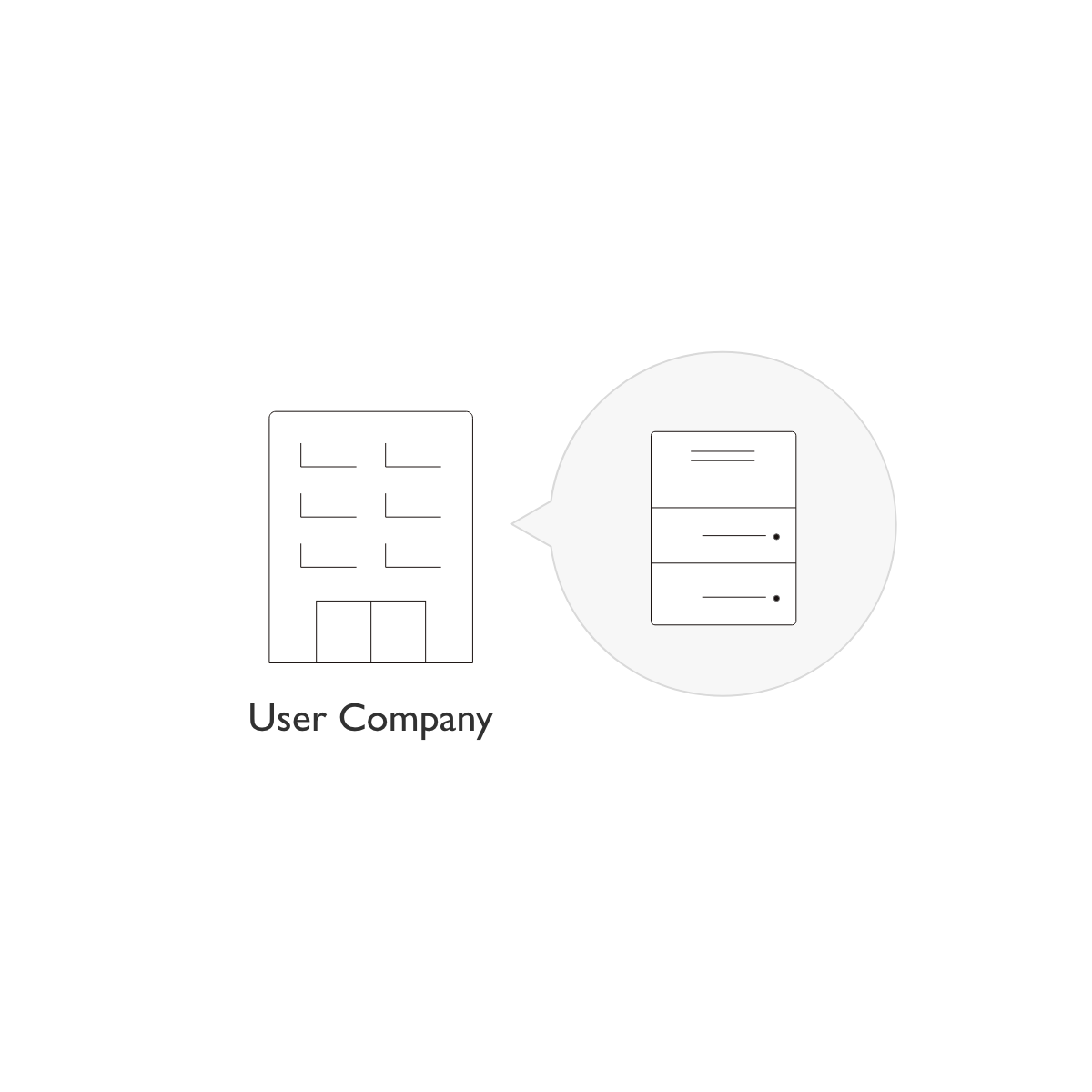 Recommended for enterprises that:
Want the ability to freely customize the software

Want to implement their own security measures

Want to keep total costs in check

Want to ensure stable contact center operation
Cloud Type
This allows the use of FastSeries as a cloud service.
This makes it possible to inexpensively, quickly and flexibly use CRM system/FAQ system functions simply by having access to a PC connected to the Internet.
Quick start up

The need for system configuration—a process that typically takes up to several months—is eliminated with the cloud service being instantly accessible provided that you have a PC connected to the Internet. When using the cloud service you can quickly respond to sudden changes in the operating environment, such as a rapid increase in the number of operators and contact center locations, or when contact centers are relocated.

Reduce costs with concurrent user billing

The cost benefits presented by the cloud version of FastSeries are a step above other cloud services, with charges applied based on the number of concurrent users (operators), providing the ability to flexibly adjust the number of users based on demand.

Robust security

The FastSeries cloud service is the first certified service in the Contact Center CRM field applicable "FMMC Accreditation standard" in Japan.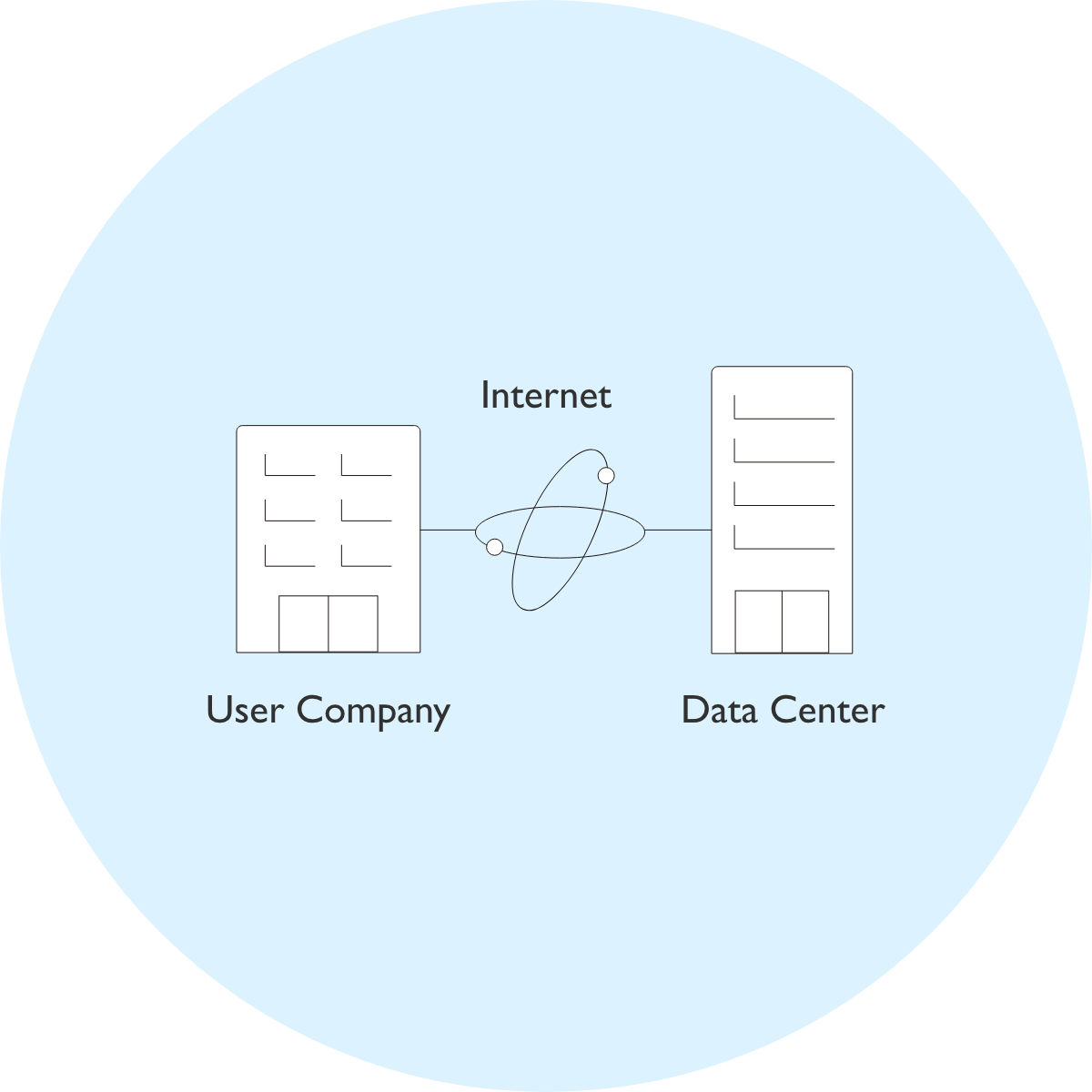 Recommended for enterprises that:
Want to curtail initial costs as much as possible

Want to alleviate the maintenance/
operations management workload

Want to promptly start up and increase contact centers

Have a need for robust security
Comparing on-premises type and cloud type options
On-Premises Type
Cloud Type
Explanation
Initial costs
If you want to cut back on initial costs, the cloud version is recommended.
Total costs
When intending to use FastSeries for an extended period of time, license costs for the on-premises version may provide a long-term cost benefit. As your total costs, including operating costs, will vary depending on the conditions for use, we recommend talking with one of our sales representatives to help choose the best option for you.
Configuration time
The cloud version allows instant access provided you have a PC that is connected to the Internet, making it possible to get up and running in a shorter period of time.
Customization
The on-premises version allows for a variety of flexible customization options by linking to existing systems, etc.
Scale of use
Both formats can be used by contact centers of any size (number of users).
Security
Choose the format that best suits your security requirements. For further details on cloud security, see here.
Maintenance/
operations management
TechMatrix performs software maintenance and system operations monitoring when using the cloud service.
Frequently asked questions regarding formats
Which is recommended, the on-premises version or the cloud version?

The answer to this depends on the user's requirements (user environment, concerns, size of operation, budget, etc.).
Please talk with us to help us draw up a plan that best suits you.
Is it possible to shift from the on-premises version to the cloud version?
Are there any differences in the functions available with the on-premises version and the cloud version?
Are communications encrypted?

Yes. The cloud version of FastSeries is a secure cloud service available to anyone with an Internet connection with all data transferred protected by SSL encryption.
Can data be linked when using the cloud version too?

Yes, this is possible. Upload data to a linked site to allow regular data updates.
Can the cloud version also be used in a private operating environment?

Yes, you can use the cloud version in a private network environment via VPN, or build a dedicated operating environment.

Please direct all inquiries on pricing and implementation,
and requests to send documentation to the following.