Web chat system


FastChat is a customer inquiry response solution that leverages a CRM system provided by TechMatrix to chat with customers on a company's home page.
This seamlessly incorporates auto responses by linking to various artificial intelligence (AI) services with manned responses sent by an operator.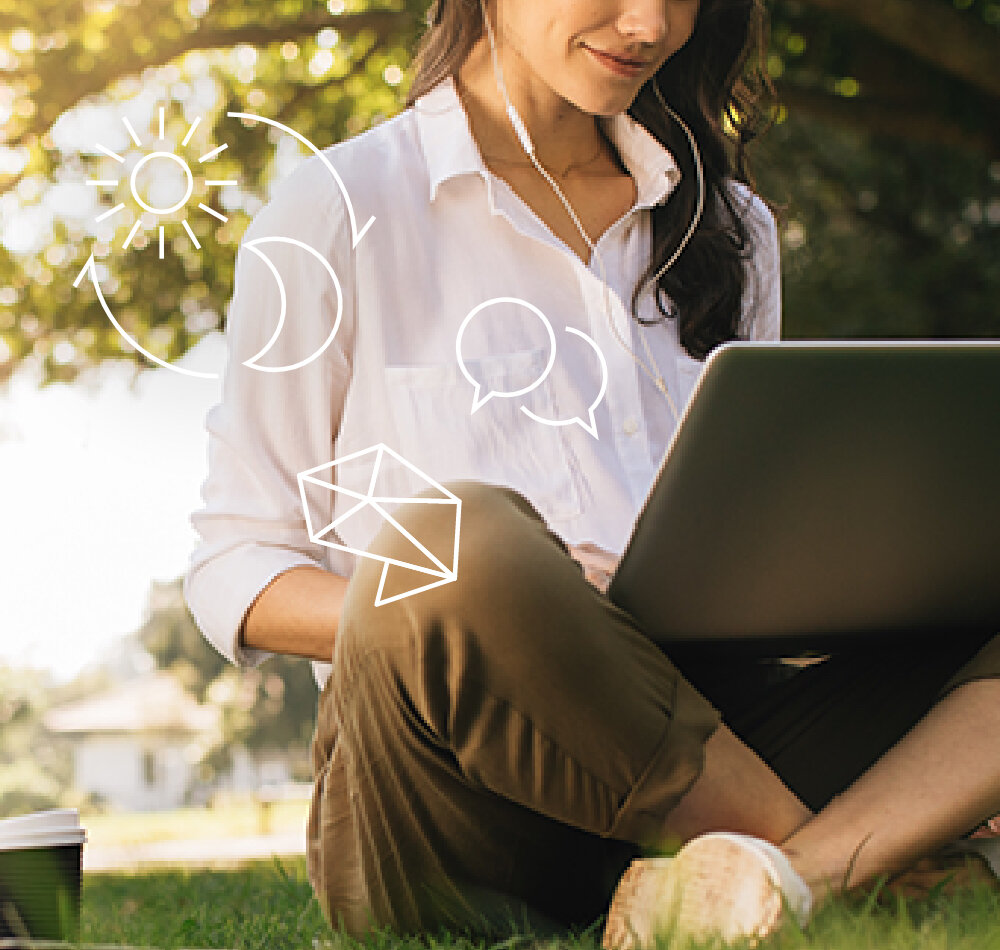 Features of FastChat
Incorporating web chat as a customer service channel

Response histories for web chat inquiries are integrated and managed in FastHelp in the same manner as inquiries by phone, email and other channels, establishing an efficient means for collecting "customer feedback."
Manned operator response

Customers submit an inquiry over web chat on the company's home page, to which a web chat response is given by an operator. The ability to give a quick and courteous response over web chat helps boost customer satisfaction.
Auto responses using artificial intelligence (AI) systems

FastChat can link to various artificial intelligence (AI) systems to provide an automatic response to inquiries using a chat bot. This can be used to resolve customer inquiries 24 hours a day, 365 days a year.
Smoothly switch between
chat bot and operator

Users can switch between a chat bot and manned responses by an operator to smoothly carry on with an inquiry using the chat history as a reference.
Advantages
Use FastChat to promote omni-channel support.
Centrally manage points of contact with a diverse range of customers
to help improve customer service satisfaction and enhance contact center productivity.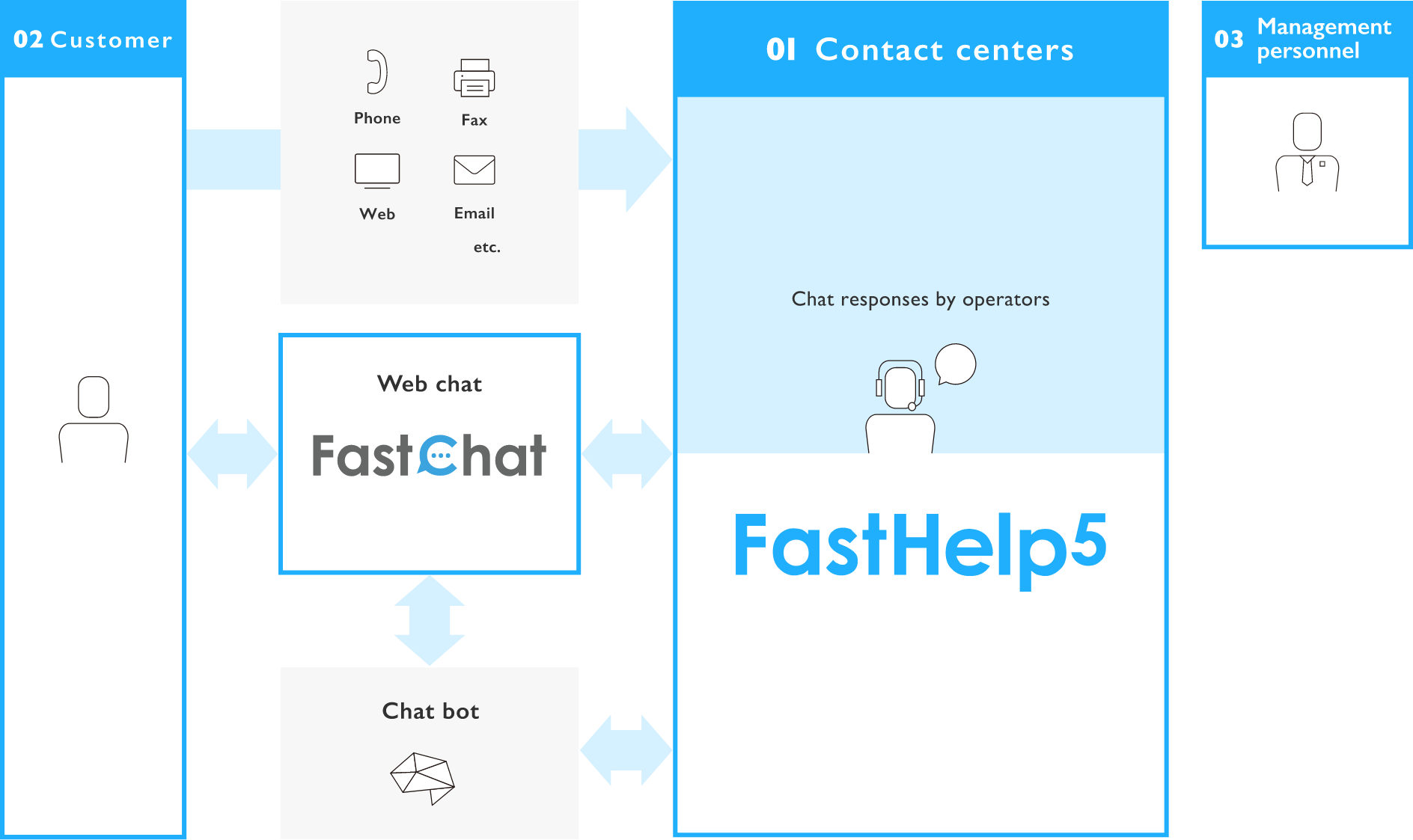 Contact centers

Enhance productivity

A single operator can now respond to multiple customer inquiries. We have also improved response assist functions, such as the use of past response histories and template functions, to help streamline responses and boost productivity.
Customer

Customer satisfaction improvements

Increasing the range of response channels available makes it possible to establish contact centers that are instantly available anytime, anywhere, further boosting customer satisfaction.
Management personnel

Customer loyalty improvements

Use a chat bot to introduce an auto response service that operates 24 hours a day, 365 days a year for greater cost effectiveness. Customer service quality improvements also help bolster customer loyalty.
Main features
List of Features
Multi-person chat responses
Response assist functions
Register user information
Set prohibited words
Incoming call notifications
Push URL function
Rating function (Questionnaire)
Send files
Set operating times
Change designs
Download function
Real-time monitoring
Manage chat response history
Manage operator groups
Report function
Related Products/Solutions
Contact center
CRM system

This is a package software that provides a rich array of practical features as standard based on an extensive implementation history.
This is a CRM system used by contact centers in all industry types and sizes.

Please direct all inquiries on pricing and implementation,
and requests to send documentation to the following.